India Towards Global Leadership in E-Commerce
India Towards Global Leadership in E-Commerce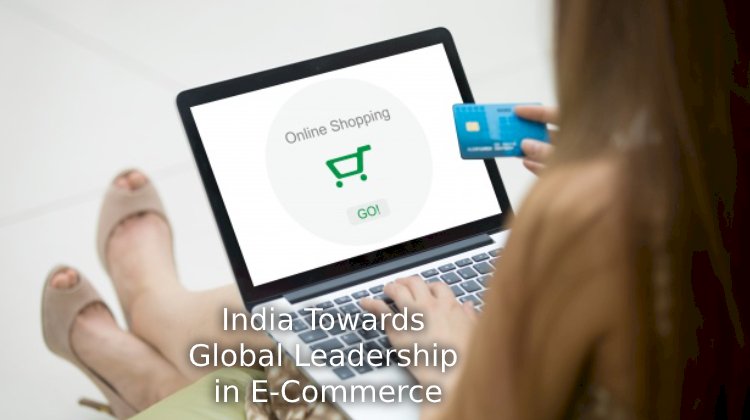 India is going stromng with its e-commerce market and very soon it will overtake all the e-commerce businesses and become a leader all over the world.
India's E-Commerce industry is growing rapidly and expected to 100 Billion Dollars by the year 2022. Apart from that, it will generate a great number of job opportunities in this sector as well. The reach of e-commerce is increasing day by day and its demand is increasing. However, these requirements are generating innovative ideas world wide.
India is heading towards as a leader in e-commerce and is going well-equipped. The e-commerce market is going strong and is focused on providing proper facilities. The facilities e-commerce businesses usually look for are timely delivery, ease of transaction, good customer reach in terms of interior areas, and many other facilities are provided by e-commerce businesses.
Apart from that, India's dependency over e-commerce is also increasing due to good quality of internet connection and cheap availability of smart phones. Due to this, the number of e-commerce portals are increasing rapidly to reach a good number of people along with a variety of products at different affordable prices as well. Therefore, in this respect the retailers are getting affected in terms of their sales. So, they can also follow this e-commerce trend and take their business online.
Hence, for taking the retail business online BS PLUS Retail is working over it an motivating retailers to make their own e-commerce business.It will benefit not only the customers but also to retailers. The customers can reach their favorite retail store on their smart phone as well. Likewise, the retailers can also reach- a wider location of customers and support their retail business growth.
How BS PLUS Retail support E-Commerce trend?
1. Retailers can take their whole shop online and can reach great number of customers regardless of location. Like other brand retail stores, BS PLUS Retail is not a product specific whereas, it supports the complete retail store to increase sale and support the business to generate more revenue.
2. Being in association with BS PLUS Retail, the retailers can save a great amount of money in taking their shop online on an individual basis. And in this transition phase, no any specialist is required from the retailers end to handle the online business.
3. BS PLUS Retail is not only an E-Commerce portal whereas, each retailer can handle/manage his complete business activities online in a very easy manner. The retailer can manage all inventories, customers, orders, stocks, cash, offers & discounts, etc.
4. Retailers can sell all branded and non-branded products through BS PLUS Retail in an authentic and genuine way. As, the BS PLUS Retail application provides facility to generate bar code. So that, he can uniquely identify each product on the bar code scanner facility provided in the application as well to automate the billing procedure.
India is rapidly heading towards a global leadership in E-Commerce and for this the retail business needs to be taken ahead. In this regard
, the BS PLUS Retail is playing its part in promoting the latest trend and enhancing the overall retail business market. This also boosts the purchasing frequency of customers and also revive the complete retail business market.
Source: Free Articles from ArticlesFactory.com
What's Your Reaction?