Best upcoming Android phones of 2020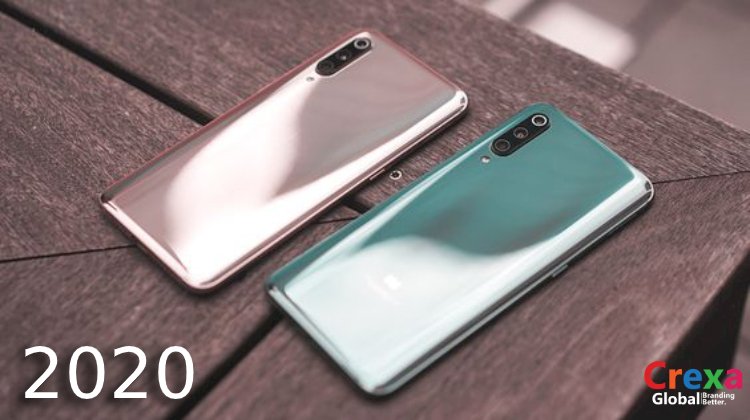 2020 is off to a great start for smartphone enthusiasts, as a few great handsets have already been announced including the Galaxy S10 Lite, Galaxy Note 10 Lite, and OnePlus Concept One. However, we expect to see many more in the coming months. These include flagships from Samsung, Huawei, and LG, as well as a few mid-rangers from companies like Google. Here are the best upcoming Android phones that are expected to be announced in the first six months of the year.
Best upcoming Android phones:
Samsung Galaxy S20 series
Samsung Galaxy Z Flip
Xiaomi Mi 10 series
LG G9 and V60 ThinQ
ZTE Axon 10s Pro 5G
Sony Xperia 5 Plus
Huawei P40 series
OnePlus 8 series
Google Pixel 4a
Asus Zenfone 7
Editor's note: We'll be updating this list of the best upcoming Android phones regularly as new devices launch.
1. Samsung Galaxy S20 series
Cash Karo
Samsung's new Galaxy S phones are just around the corner. Presumably called the Galaxy S20, S20 Plus, and S20 Ultra, the trio will be announced on February 11 at Samsung's Unpacked event in San Francisco.
You won't find a headphone jack on the Galaxy S20 phones.
The tech giant hasn't shared any details about the upcoming phones, but we do know a few things to expect thanks to the many rumors that are going around. All three handsets are said to feature curved displays, an in-display fingerprint scanner, and either the Snapdragon 865 or Exynos 990 chipset, depending on the region. Rumors also suggest that none of them will sport a headphone jack.
The major differences between the Galaxy S20 and S20 Ultra are expected to be the battery and display sizes. The S11e is expected to be the least feature-packed phone in the series, offering the smallest display and the least cameras at the back. To learn more about the handsets, check out our Samsung Galaxy S20 rumor hub at the link.
2. Samsung Galaxy Z Flip
Presumably called the Galaxy Z Flip, Samsung's second-gen foldable phone is scheduled to be announced alongside the Galaxy S20 series on February 11 in San Francisco. Rumors claim the handset will go on sale "immediately" after the event, although it's unclear if this release timeline only applies to the home market of Korea or to the likes of the US and Europe as well.
The Galaxy Z Flip is expected to be different than its predecessor. At its developer conference last year, Samsung showed a concept of a foldable phone that folds vertically like a flip phone (see the video above). It's the same approach Motorola used for its Razr foldable handset. There's no guarantee that Samsung will go down this road, but it is possible.
Other rumors suggest the phone will feature the older Snapdragon 855 chipset, a 10MP front-facing camera, and will have a price tag in the "mid-$1,000 range" — making it cheaper than the $2,000 Galaxy Fold.
3. Xiaomi Mi 10 series
Qualcomm
Xiaomi's upcoming flagship series is expected to consist of the Mi 10 and Mi 10 Pro. Both phones will likely make their debut at MWC 2020 in February.
The handsets are rumored to differ from one another in terms of their camera setup, memory configurations, and battery capacities. That means they will have a lot in common, as they will both pack the Snapdragon 865 chipset under the hood, supports wireless charging, and come with a 6.5-inch 90Hz OLED display.
These are the best Xiaomi phones
Xiaomi devices have a reputation for offering the best bang for your buck, featuring impressive specs at lower price points than many other major players. In recent years, the company expanded beyond its home country …
As the rest of Xiaomi's lineup, the Mi 10 and Mi 10 Pro are expected to offer great value for money, although we don't know exactly how much they will cost at the moment. It's definitely safe to say they will undercut flagships like the Galaxy S20 and P40 Pro by a wide margin. To learn more about what Xiaomi's upcoming phones may bring to the table, check out our dedicated rumor roundup by clicking here.
Launch ETA: At MWC in February
4. LG G9 and V60 ThinQ
The company hasn't shared anything about the LG G9 ThinQ so far, but we do know a bit about it thanks to the recently leaked CAD renders. The renders reveal that the upcoming phone may come with four cameras at the back, an in-display fingerprint scanner, and a headphone jack. A dedicated Google Assistant button is also expected. Rumors have it that the display will measure between 6.7 and 6.9 inches and will sport a small notch on top.
The V60 ThinQ, on the other hand, is expected to be a 5G phone that will come with a secondary screen, just like the LG G8X ThinQ. However, this time around, the company will reportedly redesign the hinge mechanism that attaches the second display. No word on specs and features for now, but the handset is expected to offer plenty of power under the hood and will be aimed at demanding users.
Although unconfirmed, both the LG G9 and V60 will be announced at MWC in Barcelona, which kicks off at the end of February.
Launch ETA: At MWC in February
5. ZTE Axon 10S Pro 5G
ZTE has confirmed that its next flagship will be called the Axon 10S Pro 5G, and according to the specs revealed by a TENAA listing, it will be a minor upgrade over last year's Axon 10 Pro 5G. Although unconfirmed, there's a good chance the phone will make its debut at MWC in Barcelona.
The ZTE Axon 10S Pro 5G is expected to offer a great bang for the buck.
What made the Axon 10 Pro 5G a great phone was a combination of great specs, an eye-catching design, and an affordable price tag that placed it into the "flagship killers" category. We expect much of the same from its successor.
The upcoming Android phone is expected to sport a 6.47-inch Full HD+ OLED display, an in-display fingerprint scanner, three rear cameras, and the Snapdragon 865 chipset — learn more about it here.
Launch ETA: At MWC in February
6. Sony Xperia 5 Plus
Sony is expected to reveal its new flagship Android phone at its press conference at MWC in Barcelona, which is scheduled for Monday, February 24. According to the latest rumors, it may be called the Xperia 5 Plus, although the Xperia 2 name is also an option. We'll just stick with the first one for now.
Leaked renders suggest that the upcoming phone will sport a side-mounted fingerprint scanner, three cameras at the back alongside a ToF sensor, and a headphone jack that's missing on both the Xperia 1 and 5. The phone isn't expected to have a fancy pop-up camera or a punch-hole display, with Sony going with traditional bezels, which are still thin enough to give the phone a modern look.
Rumors also suggest the handset will have two front-facing speakers, a 6.6-inch OLED display, and likely the Snapdragon 865 chipset.
Launch ETA: At MWC on February 24
7. Huawei P40 series
91mobiles
Huawei has confirmed that it plans on announcing the P40 and P40 Pro this year, both of which will make their debut towards the end of March in Paris. As previous Huawei P phones, the P40 series will be all about the cameras. Rumors have it that the P40 will be equipped with four rear cameras, while the Pro model will come with five of them.
One of the cameras of the Pro model is said to be an 8MP periscope zoom lens with an f/4.0 aperture, which should provide 10x optical zoom — the highest in the smartphone industry to date. The regular P40, on the other hand, will offer 5X optical zoom. Like last year's models, the P40 Pro is expected to sport a curved display, while the P40 may have a flat one.
Now for the bad news. It appears that the Huawei P40 series will launch without Google services on board, just like the Mate 30 phones. It's possible Huawei and the US government will work out an agreement by the time the P40 handsets are announced, but for now, it doesn't look like it. Time will tell.
8. OnePlus 8 series
The next OnePlus flagship series is expected to consist of three phones: the OnePlus 8, 8 Pro, and 8 Lite. The first two are said to be high-end devices, while the Lite model will be a mid-ranger. All three are expected to be unveiled in May, although there's a possibility that the OnePlus 8 Lite will be announced a bit earlier.
Based on leaked 360-degree renders, the OnePlus 8 Pro may ditch the pop-up selfie camera of its predecessor for a punch-hole display. It's expected to sport three cameras at the back along with a ToF sensor that's used to calculate depth and distance. Rumors also claim that the display's refresh rate will get bumped up from 90 to 120Hz.
From OnePlus to Huawei and back again: What I learned from switching brands
I switched from the OnePlus 3T to the Huawei P20 Pro last year, and the experience was bittersweet. Although there's plenty to like about the P20 Pro, I quickly started to miss my old OnePlus phone …
Not much is known about the regular OnePlus 8, but we expect it to offer less in some areas in exchange for a cheaper price tag. No word on exactly where OnePlus plans to cut corners for now, but we'll update this post as soon as we hear something on this topic.
The OnePlus 8 Lite will offer the least of the trio. A few renders of the phone have already leaked, showing that the phone could sport a punch-hole display. However, there are some conflicting reports on the cameras, with some saying the Lite model will come with two rear cameras, while others say we can expect to see three. We won't know for sure until the phone is officially announced.
9. Google Pixel 4a
According to popular tech YouTuber Dave Lee, Google will only launch one variant of its mid-range phone this year. Called the Pixel 4a, it's rumored to come with a 5.81-inch display. Leaked 360-degree renders also suggest we'll see a hole-punch display and a rear-mounted fingerprint scanner.
The upcoming Android phone won't feature the Pixel 4's Soli radar sensors, but it will likely have a headphone jack on board. Like its predecessor, we expect it to have a plastic body to keep the cost down.
The Pixel 3a and 3a XL made their debut during Google I/O last year, and we expect the Pixel 4a will also be announced at the company's developer conference this year. There's a good chance it will take place in May, although this hasn't been confirmed yet.
Launch ETA: At Google I/O in May
10. Asus Zenfone 7
Let me start by saying we know nothing about this phone as of now. We haven't come across any rumors or leaked renders that would reveal the specs or the design of the handset. However, based on how well the Zenfone 6 was received, it's almost a guarantee we'll see its successor this year.
We expect the Zenfone 7 to follow the same recipe as its predecessor, which means it should pack high-end specs, run a near-stock version of Android, and come with a flip camera that makes it unique and allows for a full-screen experience. Hopefully, Asus will upgrade the LCD display to an OLED one and sell the phone for the same amount as the Asus Zenfone 6.
The announcement date hasn't been confirmed yet, but there's a good chance the upcoming phone will launch in May.
These are the best upcoming Android phones expected to make their debut in the first six months of the year, although a number of other great ones will launch during this time as well. We'll update this list with new models once rumors start hitting
What's Your Reaction?